1. Penal
2. Bangkok
3. blowhole
4. joystick
5. manhole
6. backhoe
7. juice box
8. Seaman
9. poop deck
10. abreast

Can you think of anymore?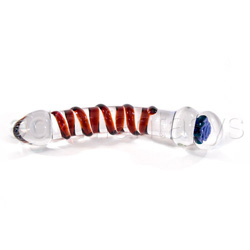 I finally finished my
review
for
edenfantasys
on the
cherry wrapped g-spot wonder
and I have to say that I was pretty impressed. It's yet another glass dildo that I am quite pleased to own! I've got my eye on several more to come!

I did get to try out the cock commander the other night and I'm actually pretty impressed with it too! I've never found a cock ring that me and hubby both truly enjoyed until now! While it isn't perfect, it's still an added bonus to our sexual adventures! I've got a few more positions I'd like to try it out in before I say too much! You'll be hearing more soon!